Group and Member News
Sarah has a solo show "Drawing in Colour" at the Sarah Wiseman Gallery, Oxford from the 11 September - 2 October 2021. The exhibition will be made up of new still-life paintings that have been developed over the last year, continuing her interest in the way colour can be used to create form in painting.
Full details at Sarah Wiseman Gallery: wisegal.com
She will also be teaching an online course for the Winslow Art Center based in Bainbridge Island, Washington, USA beginning on the 22 September. The course "Colour and Form in Oil Painting" will run on Wednesday evenings (5:30-7pm UK time) for 4 weeks.
Full details about the course together with booking details can be found at: winslowartcenter.com
The evening before the course begins there will be an online discussion from the exhibition with Sarah Wiseman, Martha Jordan from Winlsow Art Center and Sarah on the 21 September 5:30-6:30pm UK time. This can also be accessed through the Winslow Art Center website.
We are pleased to welcome our new President Linda Sutton MA (RCA). Linda takes over from Anne Wright RBA who had presided over the group for many years.
Linda says, "I am delighted to be elected as the new President and am looking forward to a happy and successful future for the SPG".
Linda's website: www.lindasutton.com
The Small Paintings Group are hosting a virtual exhibition of work by members on their website during July and August.
Tom Coates RWS PPNEAC RP PPPS will also be exhibiting with us as an invited artist.
Caroline has a solo exhibition of works at Piers Feetham Gallery, 'Reveries Inspired by Travel and Place'.
Dates are: 10th June to 10th July
Justine has been commissioned by the Royal Mint to create a one-off 'Masterwork' and a limited edition print to celebrate HM the Queen's 95th Birthday.
More images and videos can be found on Justine's instagram site.
Several of our members are showing at the Russell Gallery in an exhibition of works by The Royal Society of British Artists.
Dates...
13th May to 5th June.
Three of our members, Ann Heat RBA, Salliann Putnam NEAC RWS and Jacqueline Taber RBA are participating in the 20th Anniversary Spring Exhibition at Geedon Gallery.
Dates...
27th March to 11th April and then by appointment until the 15th of May.
Congratulations to our new members.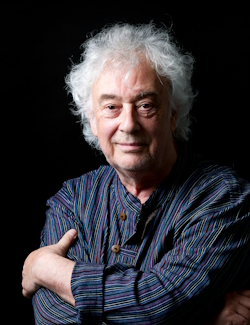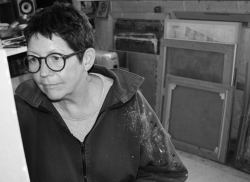 Click an image for details...
The Small Paintings Group annual London exhibition will be on show at Piers Feetham Gallery from December to February 2021 with a break for Christmas and New Year.
Dates...
3rd to 23rd December 2020
12th January to 6th February 2021
Piers Feetham Gallery
475 Fulham Road
London SW6 1HL
020 7381 3031
Visit gallery website for opening times
Works can be purchased by contacting the gallery directly or by online reservation on our website.
View the Exhibition
Some words and photos from our members while they work in isolation during the first 2020 COVID-19 lockdown.
View Members at Work
This is an online-only exhibition showcasing new work produced by our members prior to and during the COVID-19 lockdown in 2020.
Tom Coates RWS PPNEAC RP PPPS will also be exhibiting some of his earlier work as an invited artist.
View the Exhibition
The Small Paintings Group are currently exhibiting with other artists at the Geedon Gallery in Fingringhoe, Essex during the spring and summer. The exhibition has been extended and now continues until the 1st of September.
Due to the current circumstances the gallery is operating as an online gallery only, but can be visited by appointment by contacting the owner on 01206729334 or 07901918046. The gallery will reopen for visitors on the 15th of June. COVID-19 protocols will be in place at the gallery for your safety.
View the Exhibition
Congratulations to Ann Heat for being presented with the President's Award for 'Chamomile and Cup' at the Guilford Art Society's 2019 Autumn Exhibition at West Horsley Place
It is with regret that we must report the death of Ronald Morgan RBA ROI who passed away on the 31st August 2019.
Ronald was a wonderful figurative painter and was always there to support the SPG with his presence at social gatherings and private views. He will be greatly missed.
Ronald has been chosen as the next recipient of the Whistler Medal at the recent RBA 2019 exhibition at Mall Galleries
The Whistler Medal is awarded to a member of the Royal Society of British Artists, who has been chosen by his or her peers. Ronald will receive the medal, £500, a double page spread in the RBA 2020 exhibition catalogue and have numerous works on show in that exhibition.
A retrospective of past member Christopher Hall's extensive work in and around Recanati in Italy is scheduled to run from Saturday 20th July until Sunday 11th August 2019. It will be held at the Galleria Spazio Cultura Art, a beautiful high-vaulted medieval cellar recently converted to serve as an excellent exhibition space, in the via Roma in Recanati.
The exhibition is expected to showcase about 75 oil paintings of Italian landscapes and street scenes, alongside numerous working sketches and photographs from the 1950s to the early 21st century.
Exhibition dates...
20th July until the 11th of August 2019
Peter Kelly sadly passed away on the 17th of April 2019. He was a long standing member of the group, a good friend to those who knew him and a very fine painter. He will be much missed. Our thoughts go out to Brenda his wife.
Barbara Richardson will be exhibiting at Island Fine Arts in Chichester during December 2018.
Exhibition dates...
5th to the 31st of December 2018
Island Fine Arts
12 Southgate
Chichester
West Sussex
PO19 1ES
Louise Diggle has an exhibition, "Indian Summer and Other Travels" at Piers Feetham Gallery.
Exhibition dates...
11th to the 15th of August 2018
Piers Feetham Gallery
475 Fulham Road
London SW6 1HL
In 2012, I began a deck of tarot cards, all on opera. I wanted every painting to have an appropriate situation or person in opera, fulfilling the meaning of each tarot card. Hopefully, I have managed to include most of the major operatic composers. The writer Philip Carr-Gomm has accompanied my deck, with a brilliant and erudite text.
Containing 80 tarot cards (including two alternatives) measuring 13x9cms, printed on 350gms card. Each painting printed in full colour, depicting a person or situation in opera. 2 books with meanings and explanations. One in English, the other translated into Italian.
This is a high quality deck, with an outer slip- case case approximately 14x10.5x6cms. Rose-gold leaf writing on inner and outer boxes. Rose-gold edges to cards and backs. Some tarot paintings include historic or living opera singers.
This edition, signed and numbered by the artist, is limited to 1000 copies.
Price UK £65 each. Postage & packing to a UK address: £5 for one or more copies.
Europe €80 each. Postage & packing to Europe: 20 euros for one or more copies. 8 copies or more will be sent carriage free, worldwide.
For orders or enquiries, please email: bumcat@gmail.com
Full details
This exhibition of paintings by RWS Past President Richard Sorrell is dedicated to the cause of 'Exit from Brexit'.
Exhibition dates...
24th to the 27th of July 2018
Bankside Gallery
Thames Riverside
48 Hopton Street
London SE1 9JH
A Christopher Hall retrospective exhibition will be held at the West Berkshire Museum in Newbury in June. The exhibition will be looking at his life and work. This will be the last time his work will be exhibited together before being sold off.
Exhibition dates...
6th of June to the 1st of July 2018
West Berkshire Museum
The Wharf
Newbury RG14 5AS
William Packer has an exhibition, 'Recent Still Lifes & Other Thoughts' at Piers Feetham Gallery.
Exhibition dates...
19th April to the 12th of May 2018
Piers Feetham Gallery
475 Fulham Road
London SW6 1HL
Online Catalog
Roy Pettitt sadly passed away on the 23rd December 2017. He will be deeply missed by artist friends that have had the pleasure of meeting and working with Roy on many painting trips worldwide. His quirky, full of colour small paintings full of beach revellers and playing dogs are widely sought after.
Linda Sutton is exhibiting at Piers Feetham Gallery in October. The exhibition is entitled 'OPERA'.
Exhibition dates...
6th to the 22nd of October 2016
Piers Feetham Gallery
475 Fulham Road
London SW6 1HL
Exhibition Flyer